Hygiene outdoors is as important as indoors. It can be challenging during an adventure such as a hike or kayaking trip. And the importance varies if you ask people. Here you'll learn ways to clean your body while being outdoors. It'll cover different methods and products, plus their pros and cons.
While being outdoors and staying active all day, everyone tends to smell at least a bit. It's doesn't really matter when your alone, but it does when you take the train home after a week in the wild, or when you share a tent with your loved ones. Basic hygiene, however, is always required, but it's up to you and your company whether you should fight the smell or not.
We've seen people go as far as bringing real body care products outdoors and using them while bathing. This is obviously very bad for the water-living organisms (plus any living thing consuming the water) and should be avoided at any cost. So before you continue reading, memorize that biodegradable products are a must while in the wild!
Ways To Keep Good Outdoor Hygiene
Cleaning the body outdoors can be somewhat… Horrible. It depends on where you're located, and when. Hiking in warm weather close to lakes can make it fairly easy for you to keep good hygiene during sweaty days. But If you're hiking in a storm or winter landscape, then it gets trickier. Sometimes multiple options are the best way to go. Here are the ways we recommend you combine: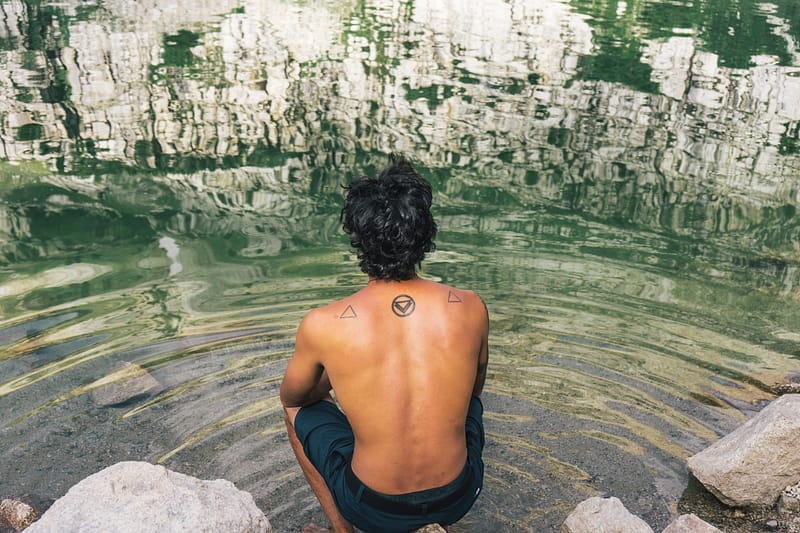 Take Baths During Outdoor Trips
Jumping into that cold lake or any pond really might not be very inviting for most people. But afterward, it always feels fantastic. It's like a hard reset. This is the quickest method to clean your whole body, the most effective one as it even cleans the hair. Here you can either go natural or use a biodegradable soap for both body and hair. Another option is bicarbonate, which might give you an entire hike of bad hair days and improper ph-value in your genitals (especially for women).
Our recommendation: Take a bath if possible. It's perfect for outdoor hygiene. But make sure it's safe beforehand. Cold water and no company can be a dangerous combination.
Pros

Cons

Fast
Thorough
Covers the hair

Required a great amount of moderately clean water
Might be cold and/or dangerous
Sharp rocks might cut you
The last con in the table above regarding cutting yourself while bathing might sound far-fetched. But we have been hiking for quite some time, and it has happened to us. Thankfully, on the way back home both times. The rocks tend to be sharper up in mountains, and the water colder. This leads to you not even feeling the cut before you put on your socks.
And a friendly reminder: Check the water beforehand for leeches! If bitten by a leech, the small wound can continue bleeding for hours and even days.
Clean Body Using Towel And Water
Perhaps you are not that into taking baths? Then a towel or sponge might be the best solution for you to wash up after a hike! It's an old fashion way to clean yourself, but it's rather slow and not as thorough as a bath. But it's better than nothing and is perfect when you want to freshen up after a good night's sleep.
Our recommendation: Use this as an addition to another method since it's not suited for genitals.
Pros

Cons

Great for a quick cleaning
Can clean the hair

Hard to get really clean
Slow
Wipes For Improved Outdoor Hygiene
Wipes work great for times when there are no other options. It lets you clean the most important body parts while even sitting in the tent. Wipes can also be carried as an extra for toilet visits if your stomach doesn't want to comply with you. However, carrying lots of wipes might not be the best idea, since you also have to bring them along with you after usage. We recommend that you only bring a few for either bad weather (when you don't want to leave your tent to clean yourself), or for when nature's calling and normal paper isn't enough. This is however a great addition for cleaning genitals.
Our recommendation: Bring a small pack for emergency use.
Pros

Cons

Can be used inside tents
Works for genitals (right type)
Life-saver if your stomach goes bad
Well suited for cold weather

Heavy if carried in amounts
Hard to use for cleaning hair
Have to carry along used wipes
Alcohol Wipes/Gel For Cleaning Body
Alcohol gels are great for cleaning hands, but not much else. However, clean hands are really important while preparing food for others to prevent bacteria from spreading. If you're hiking alone, fine, skip it. But if you hike with others, then bring it and use it often! No one wants to get ill while hiking steep hills.
Our recommendation: Great for hand hygiene! Bring a small bottle.
Pros

Cons

Effective
Quick
Can be used for cleaning gear

Only suitable for cleaning hands
There comes a time when that facial hair has to go away, which isn't an easy part of outdoor hygiene. Then the only method is to shave (unless you want to use a scissor). Bring a proper racer, no cheap ones that can end up rusty and cutting you. You do not want to risk anything while you are away from civilization. But make sure to use some form of gel. Sea To Summit has great hygiene products for this purpose.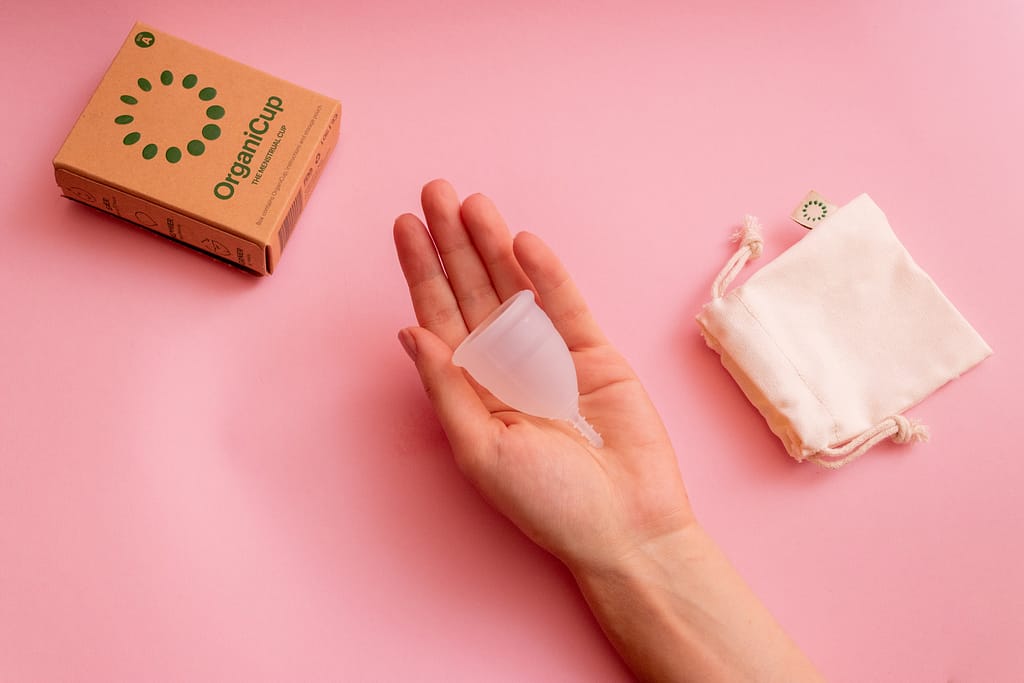 Now, this is a tricky one! But don't worry ladies, we got you covered. The recommended product here is the menstrual cup. It can be reused and cleaned while outdoors. However, it obviously doesn't work for all women, so other every-day-products are okay here. Bring what works for you, and some extra trash bag.
Good mouth hygiene is a must. No matter where you are. Therefore, we recommend you bring a proper toothbrush (non-electrical) and toothpaste to make sure your cleaning is of a certain standard. Mouthwash isn't necessary here, but you can bring floss since it doesn't really weigh anything.
There are shorter brushes out there. Those cut-off ones are okay to use, if, and only if, you can use them properly. But if you want lightweight, then we would recommend a full-length toothbrush made out of wood instead.
Things To Not Bring On Hikes
There are a few things you want to avoid at any cost. This is because of its weight, the environment, or simply because it's unnecessary outdoors. Everyone is a bit dirty and smells. No one will notice your sweat (until it reaches a surten degree). Leave the following hygiene products at home:
Non-biodegradable soaps
Deodorant
Any cleaning product except normal soap for skin and hair
Make-up
Hair-products
Hygiene is a big part of the adventure. But keeping good outdoor hygiene can be tricky. You can ignore it, but you shouldn't. Pick the methods and combinations that best suit you, and get into that lake to wash up despite it being cold! Remember, you are an adventurer! And hopefully a clean one.
I personally (the writer of this text) prefer jumping into the lake or using a towel, alcohol on my hands after toilet visits, and wipes for hikes in cold weather. But that's just my preference.