Dressing properly for the weather is in many cases crucial to the success of the trip. A rule is to follow the layer-on-layer principle. The principle can be used during all seasons and it gives you adaptable protection against anything you might encounter. Remember that worse weather required more thought put into clothing. We'll go through the concept starting with the basics. We'll cover everything from the inner layer all the way to the reinforcement layer. In total, you'll learn about 4 layers.
The video and the text contain the same information. But we strongly recommend watching the video than reading the text to make sure you memorize as much as possible. The video is in Swedish with English subtitles.
Layer 1 - The Inner/Base/Transportation Layer
This is the layer you wear closest to the body. It has the task of transporting moisture away from the body. The reason this is important is that moisture conducts cold, which means that you cool down easier unless the moisture is conducted away. The inner layer includes underwear, inner gloves, socks, and bras. In really cold weather, wool is highly recommended for this layer. In slightly warmer seasons such as autumn and spring, it can be more comfortable with an inner layer made of wool, bamboo, or synthetic(combined with other synthetic clothes).
You should always avoid cotton as it absorbs moisture and it results in wet clothes when you start sweating. This would cause to you freeze very easily in cold weather. Underwear in synthetic material is excellent when you are active and move a lot as it breathes better. If you are frozen, you should buy underwear in merino wool that has better heat properties.
An additional advantage of merino wool is that it smells less after a day on the go. The bacteria that cause the smell do not like the proteins in the wool. Which means that you can wear these clothes for several days without smelling too bad.
Layer 2 - The Middle/Insulation Layer(s)
The task of the middle layer is to transport the moisture further outwards while at the same time having an insulating effect. What insulates in your clothes is the air that the clothing material contains. If it is very cold, you need to choose a thicker garment that contains more air, and vice versa when it is hot outside. In some cases, you even deselect the intermediate layer. For example, when it is hot outside. Some good garments depending on the weather can be a thinner synthetic sweater, a thick fleece sweater, a thin synthetic jacket, or a thick wool sweater. If it is really cold outside, you can advantageously choose to have two thicker garments (two middle layers). A good idea is to choose intermediate garments that have zippers or other openings so that you can adjust the ventilation.
In short, it can be said that the middle layer corresponds to the temperature setting in the car. This is the layer that is meant to make the biggest impact on your body temperature.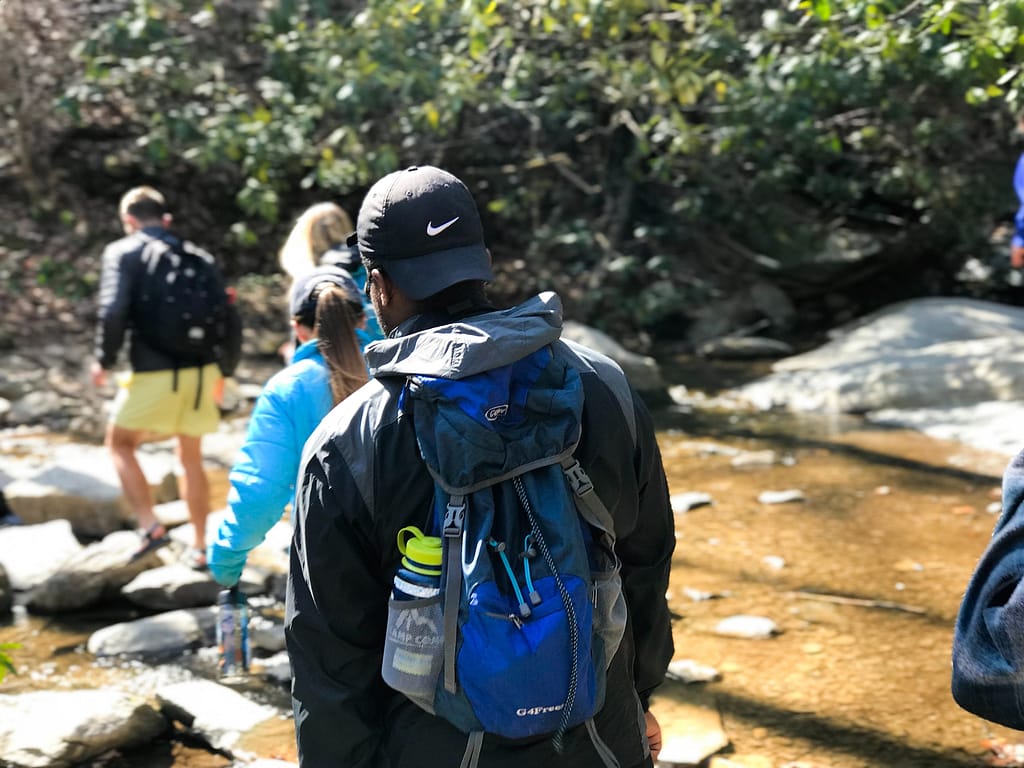 Layer 3 - The Outer/Protection Layer
The outer layer is also called the protection layer and must be windproof, protect against moisture but also breathe. This garment is often described as a shell. In order for the garment to be able to handle this, it must be made of some type of membrane material. This could be Gore-Tex, Helly-Tech, or similar. If you live in dry and cold climates, cotton can be beneficial as it does not lose its ventilating function when it gets really cold. The outer layer should also retain some of the heat that your body emits, but if it gets too hot, it is an advantage if the garment has ventilation solutions. It could be zippers placed on the sides.
If there is often rain in the regions you visit, a rain jacket can be an excellent shell garment, but then you have to keep in mind that these garments do not usually breathe. You will thus get sweaty and soon wet.
Remember to choose a shell garment that is a couple of sizes larger than your normal size. This is to be able to have double middle layers during really cold weather.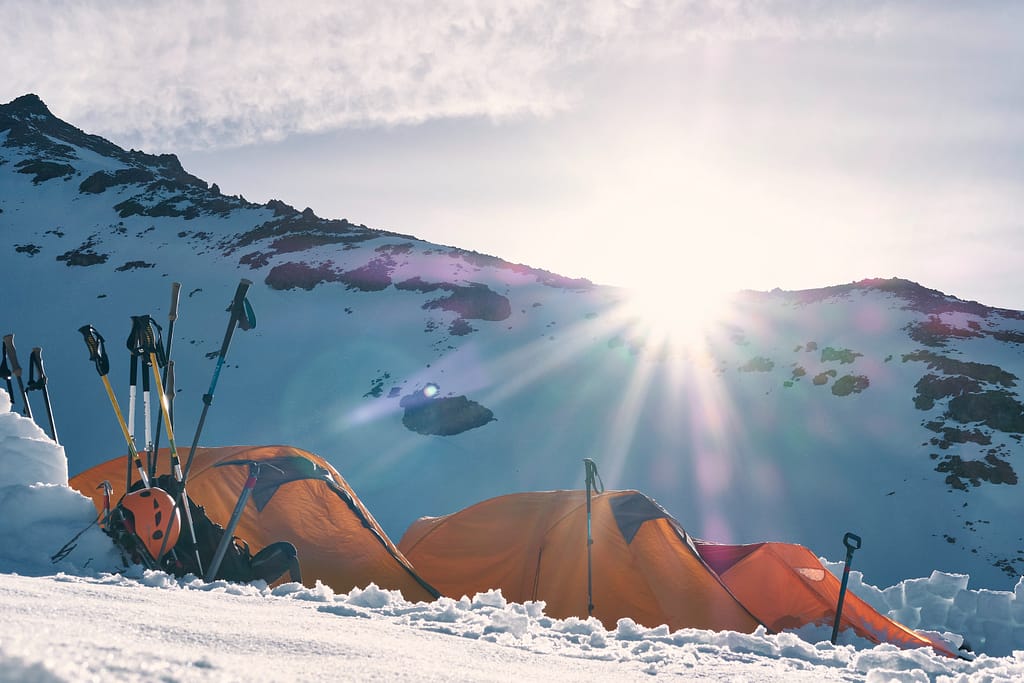 Layer 4 - The Reinforcement Layer
This layer is mainly used during breaks or when you stop at camp. You can have it either on the outside of your outer layer or on the inside. The idea with this layer is to contribute with strong insulation, but also counteract wind and rain.
What type of reinforcement garment is suitable depends on the environment and temperature you might be exposed to. It can be anything from a thick wool sweater that you wear under your shell jacket, to a thermal jacket with synthetic or down filling. But it can also be a rain jacket.
When you are out hiking, your body has an increased metabolism and you sweat a lot. Even when it's cold. Once you stop, you will quickly start to freeze. If you freeze, the body gets rid of more fluid, which is a big disadvantage as the body needs its fluid to function properly during physical activity.
So be quick to reinforce when needed!
Extra tips for layer-on-layer principle
Change socks regularly during hikes and when you get to camp.

Be sure to dress so that you freeze a little just on departure. You'll get warmer in 5-10 minutes, but be ready to counter the heat by adjusting your layers if needed.

Do not buy all the equipment at once. Try one garment at a time to determine what feels good for you.